Latest News/Events

19.04.16
Youth2Work Careers Expo
A group of students attended the Youth2Work Expo in the Riverfront Hotel, Virginia on the 18th April. The event was organised by FIT (Fastrack to IT) in conjunction with CMETB and provided career advice on the range of jobs currently available to young people. Information was given about training programmes that CMETB provide locally, which will help young people to access these jobs. The Youth2Work initiative in partnership with FIT, Microsoft and the GAA want to help drive local awareness of the emerging job opportunities in IT and related sectors in the greater Cavan and Monaghan region. Guest speakers from organisations such as Microsoft and the GAA provided an insight into how IT is being used in different industries and businesses. Staff from FIT also gave some practical workshops in areas such as creating an effective CV, job interview techniques and creating a LinkedIn profile, which students found very useful. For further information please visit www.fit.ie.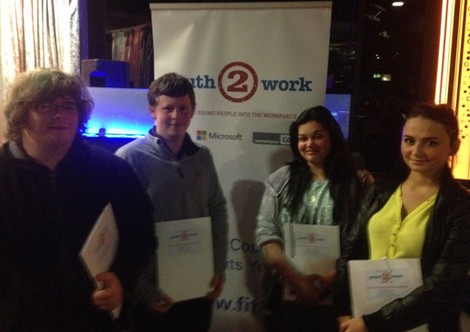 Cavan Youthreach students attending the Youth2Work Expo

16.03.16
Proclamation Day
On Tuesday 15 March a ceremony was held a Cavan Youthreach to commemorate proclamation day. The learners worked together to create their own proclamation for 2016 which reflected the hopes of young people
in Ireland for the future. To begin the ceremony learners read the 1916 proclamation and then read their own proclamation for 2016. The Irish flag was raised above the centre and the national anthem was played. The ceremony was attended by Senator Diarmuid Wilson and the recently re-elected T.D. Brendan Smith.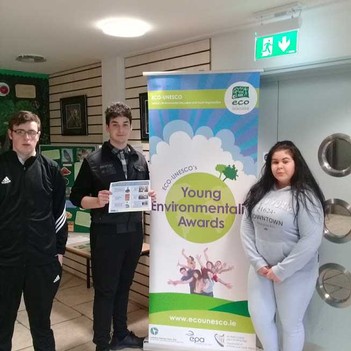 Learners, staff and guests at the proclamation day commemoration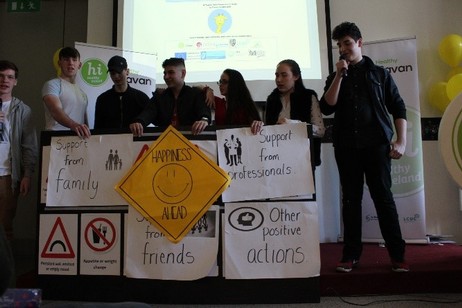 The Irish flag is raised above Cavan youthreach on proclamation day.


10.03.16
Flag Presentation in Croke Park
A group of leaners and staff from Cavan Youthreach attended a flag presentation ceremony in Croke Park on the 7 March in order to receive an Irish flag and a copy of the 1916 proclamation from the Thomas F. Maher foundation. President of Ireland, Michael D. Higgins as well many well-known Irish sports stars and celebrities were in attendance. The event included speeches, music and demonstrations by the Irish defence forces and was attended by thousands of young people from schools and centres across Ireland. The flag was brought back to the centre and will be raised on proclamation day, Tues 15 March.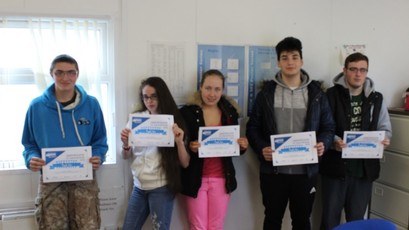 Learners from Cavan Youthreach at the flag presentation ceremony at Croke Park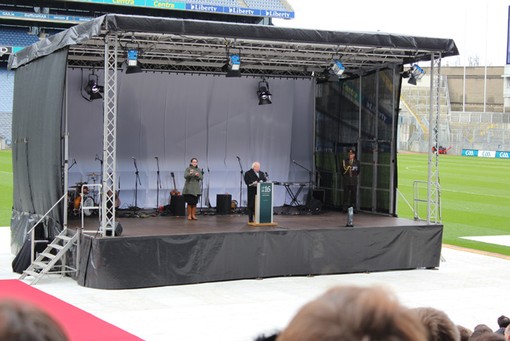 President Michael D. Higgins speaking at the flag ceremony in Croke Park.