New learners that begin the programme at Cavan Youthreach work towards completing 60 credits at Level 3 in order to achieve a QQI Level 3 General Learning certificate. On completion of Level 3 modules learners progress to Level 4 modules and must achieve 90 credits in order to be awarded a QQI Level 4 General Learning certificate.

According to the National Framework of Qualifications a QQI Level 3 certificate is comparable to a Junior Certificate and a QQI Level 4 certificate is comparable to a Leaving Certificate.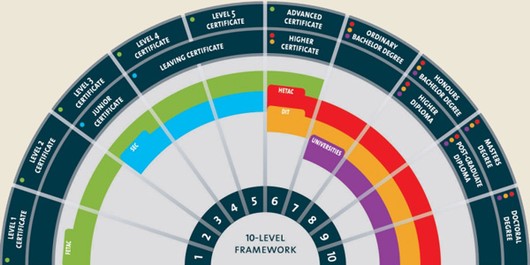 National Framework of Qualifications



For further information about QQI please click the logo below.